Public Speaking Workshop in Review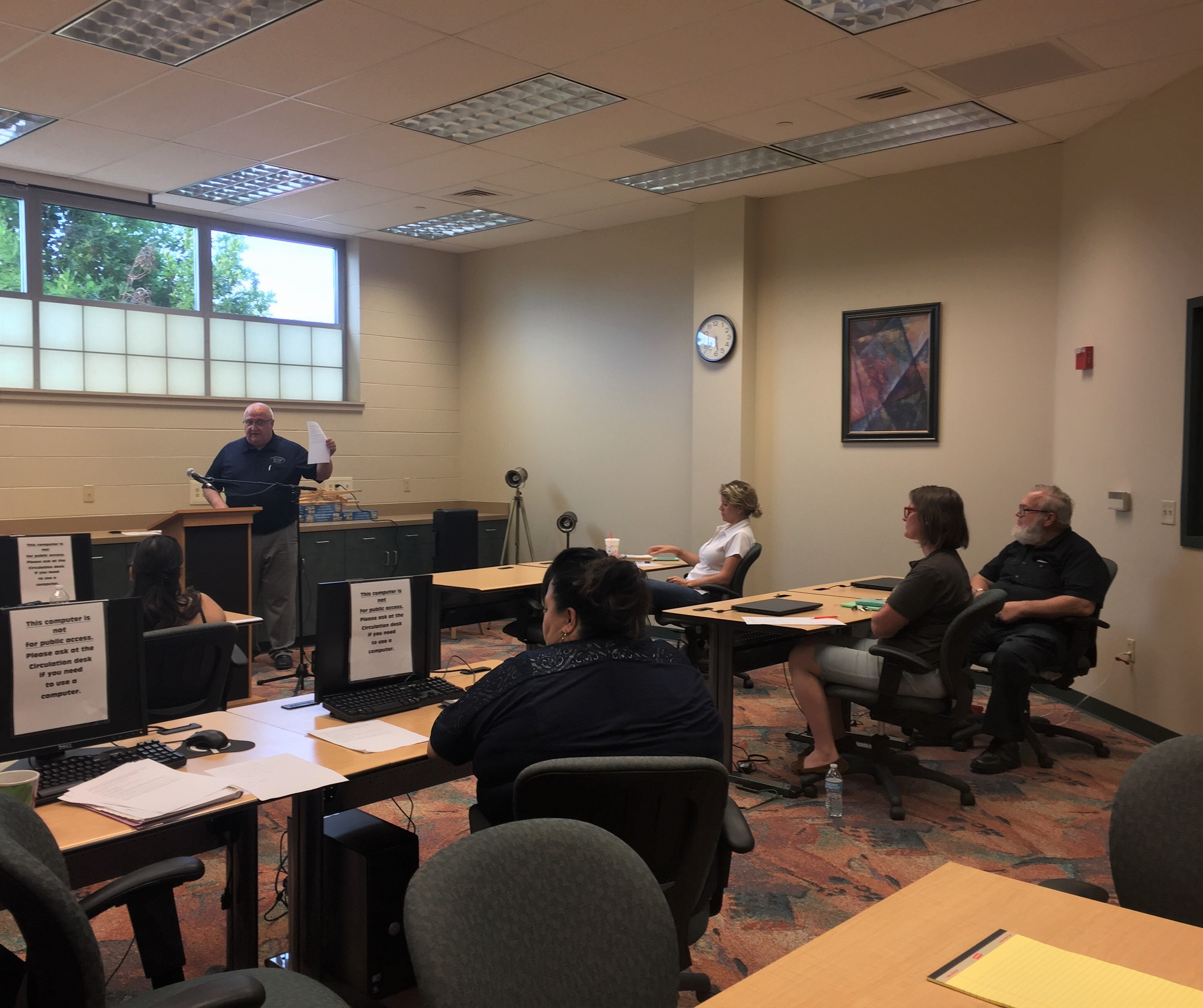 "The human brain starts working the moment you are born and never stops until you stand up to speak in public."   Have you ever experienced what George Jessel describes?   The fear of public speaking is very real; according to studies, it is listed as people's number one fear; death is second.  How can you manage the fear and anxiety associated with public speaking?    Bob Dale, Economic Development Director and KULY Talk Host, shared many practical suggestions in a Public Speaking workshop held at Grant County Library last week.   The presentation went beyond what you might expect a workshop to cover.  Here is a brief summary of topics Bob discussed:
Practicing out loud is a must!
Practice your speech out loud with a pencil in your mouth in order improve enunciation
Microphone use – how to use it effectively
Posture, stance – plant your feet
Diaphragmatic breathing techniques which not only deepens your voice, but conveys confidence
Beginning (Introduction)
Let audience know something is about to happen
Get their attention, let them settle in
Mention a "relatable" – establish common ground with your audience
Middle (Body)
If you start feeling like you are going to panic – stop the avalanche, breathe and refocus your mind
If an outline is used, Bob advised writing the beginning and ending sentences of each idea to ensure  a smooth transition between thoughts.
Use PowerPoint.  It is a "savior"
Appropriate amount of eye contact and techniques to keep eye so that it is comfortable
Ending (Conclusion)
How to handle Q&A forums
Listen to the question all the way through
Ask for clarification if necessary
Repeat the question
Respond with only information you know
Offer to research the answer or refer to a resource
On behalf of all who attended the workshop, a sincere thank you to Bob Dale!