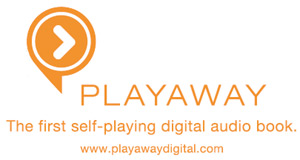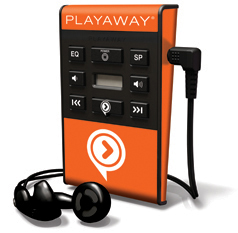 They're not an MP3, audio tape or CD player and they're not software… they are the self contained audio equivalent of a book. Clearly marked buttons give listeners the option of placing digital bookmarks and controlling the speed of the narrator's voice, all while easily moving forward and backward through chapters.
Additionally, each Playaway has a universal headphone jack that works with almost any type of headphone or mobility accessory. If you don't have headphones, earbuds may be purchased for $1 at the circulation desk and then are yours to keep.
Playaways come in Adult fiction and nonfiction, Children's fiction, and Young Adult fiction. Each playaway is checked out with your patron card for two weeks, with the option for one renewal.