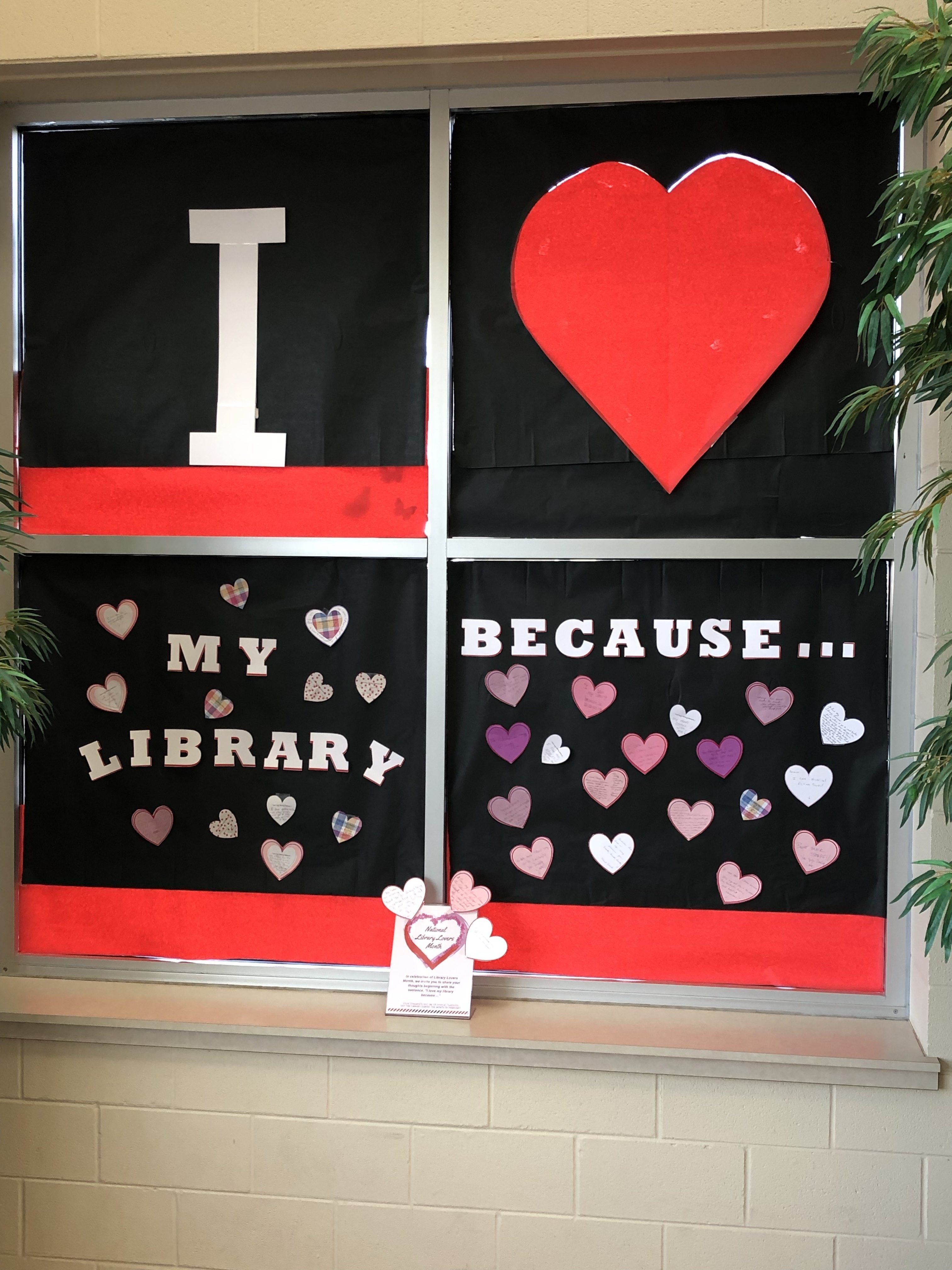 During the month of February, which is National Library Lovers Month, library staff created a display that encouraged patrons to write their thoughts about their library on a paper heart by completing the following sentence, "I love my Library because…."
We were touched by each and every response and we excitedly shared responses among ourselves before proudly adding them to our display.
Here are the responses received from patrons of all ages (even our little patrons who gave verbal responses…).  We think you'll enjoy them as much as we did!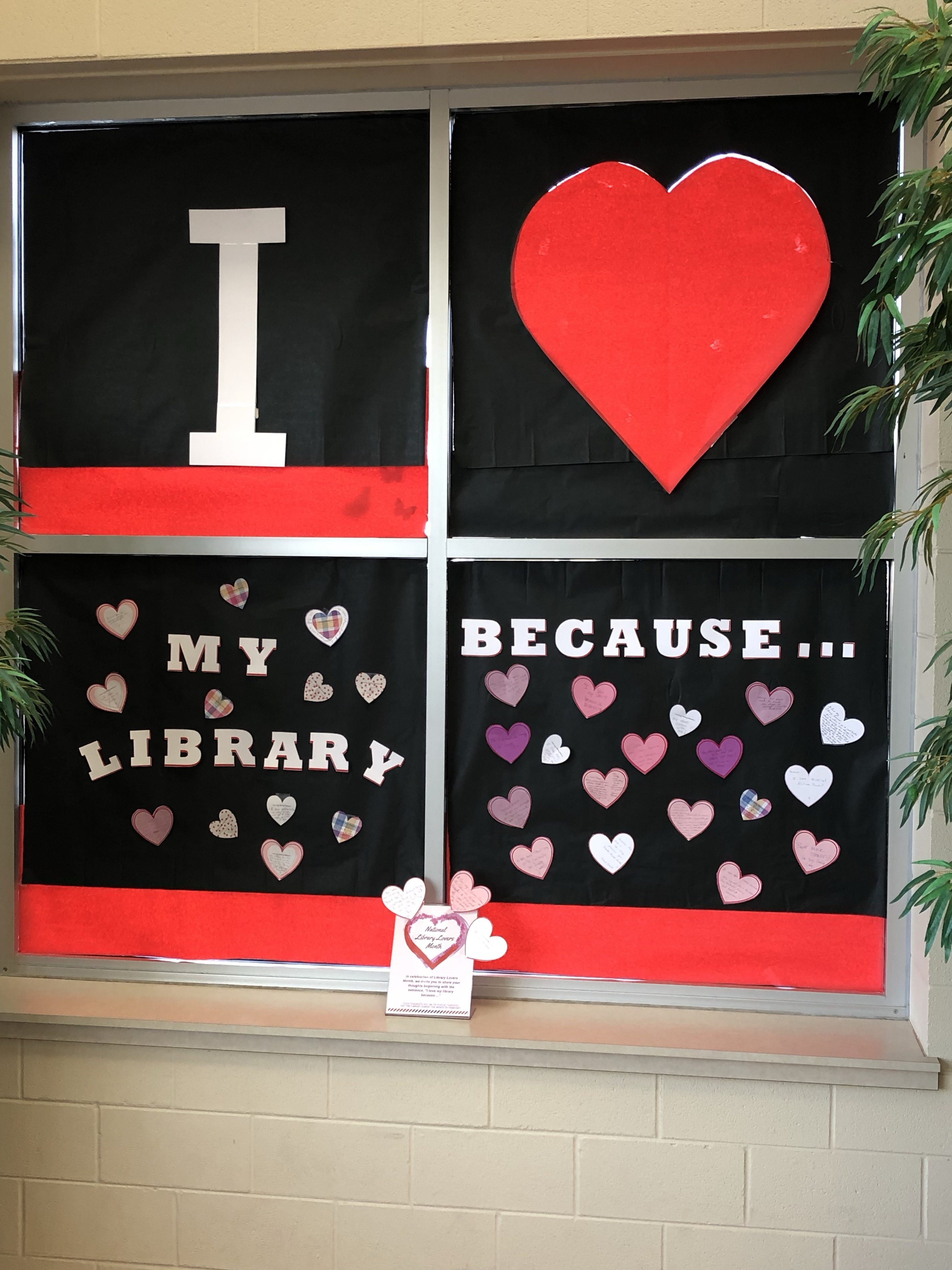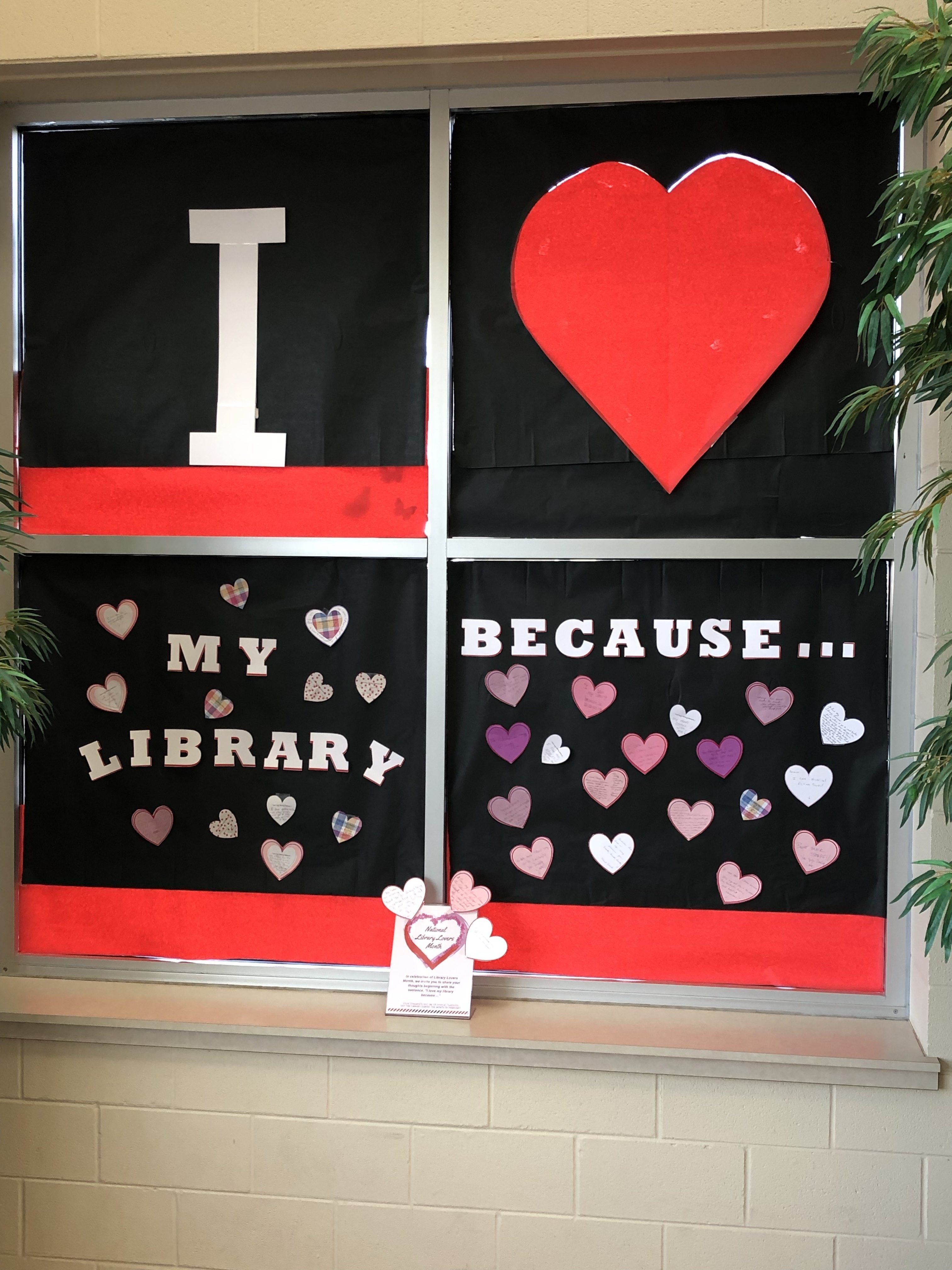 "I can get books."
"it is pretty here!  And my friends are here!"
"because I love hearts.  I like the kitchen and computers."
"I like the stories!  I like the fish."
"I love getting movies.  We play games.  We get to play and there are a lot of toys."
"I see my friends!  It is fun!"
"because I can play.  Because of the mural on the wall.  Because of the decorations."
"because it is fun!  I like to play.  I love to play games!"
"we get books here!  It has toys.  The toys!"
"my mom comes with me!"
"I love Historical Fiction books!"
"Best Ever Staff!!  You guys really care."
"I Love Our Library.  It is so convenient and provides so much help.  You can almost find an answer or help to any question or problem you have.  The library is so gracious to have meeting rooms available for those who need them.  Their book selection is outstanding for a small town."
"I Love my Library because:  It is where I go to read books about learning new things!  For instance, learning how to train my bird hunting dogs, hunting birds, big game hunting, tracking animals, etc.  I love reading to learn new things & develop new interests!"
"You ladies are amazing.  Thank you for always being sweethearts & going out of your way for my family."
"I Love my Library because the Ladies are always so helpful to find just the right book you are looking for."
"My librarians are wonderful!!"
"Folks here Treat My Wife Lavishly – You Really Care."
I love the Ulysses Libreria porque puedo encontar los libros que necesito y por el servicio de Nidia Gallegos es muy amable."
"The Library is my Life Saver.  Thx"
"they offer so many services and the staff is so courteous, kind and helpful."
"always has great books to read.  The staff is always friendly & helpful."
"the atmosphere is good, and the people are nice:  and it's a quiet place."
"I Love my library because of the wonderful people that work here!"
"I love my library because it is amazing."
"I love that this an extra place that I come and work with my clients.  There are several places that are available that all my clients like.      The staff are friendly and the environment is great!"
"the Ladies treat me as family."
"The staff is so pleasant and helpful and save the books I ask for!  Very attractive displays."
"I Love My Library because…it is an extraordinary place full of history – fun – community and knowledge – plus my favorite books!"
"I Love the lib. Because people are so kind & helpful."
"I Love Books!  I Love to read & read!  The library is my favorite place in town!!"
"I love the library because…it's a great place to relax, fun, fantastic books, and helpful librarians."
"because I've had a life-long passion for books, books, books."
It feels really good to be appreciated for what you do!  Thank you!