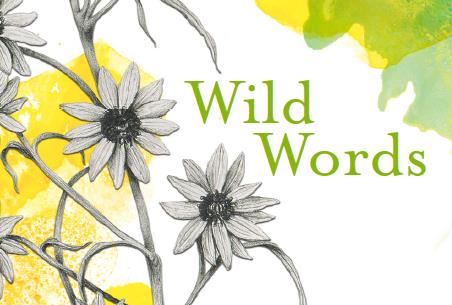 Wild Words
Through poetry, Wild Words celebrates the innate relationship Kansans have with the prairie. During the summer of 2023, Humanities Kansas is partnering with Kansas cultural organizations to distribute free copies of this original poetry chapbook within their communities.
The chapbook features 11 poems inspired by Kansas native plants and wildflowers with original illustrations by Melissa Dehner, followed by questions to engage readers in humanities-themed conversations.
This collection of poems is an invitation to listen to the call of native plants in Kansas, to the specific places where we make our homes and live in community with many human and other-than-human co-inhabitants.
Grant County Library, in partnership with Humanities Kansas, is offering a free copy of Wild Words to poetry lovers, wildflower admirers, and nature seekers. Stop by the library for your copy, or visit the Humanities Kansas website for a downloadable pdf.