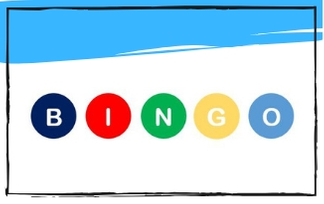 TO: Adults (18 years old and beyond…)
RE: Summer Reading Challenge
During this summer's theme, Stories of the Universe, you will have opportunities to expand horizons and celebrate milestones of science and adventure. In celebration of the 50th anniversary of the Moon landing, we have universe-themed books on display.
BINGO for the Adult Summer Reading Program centers around ways to 1) enhance your living space (Terra Cotta Planter Workshop on June 7 from 3:00 p.m. – 4:00 p.m.) and 2) recycling common household items (Mason Jar Kleenex Dispenser Workshop on June 21 from 3:00 p.m. – 4:00 p.m.) and 3) expanding reading habits to include getting to know your library on another level (the upper level Friends Used Book Cafe).
The Terra Cotta Planter Workshop and Mason Jar Kleenex Dispenser workshops are limited to Summer Reading Program participants and seating is limited.
Click below to download a BINGO card and rules. PLEASE NOTE: TO BE ELIGIBLE TO BE ENTERED IN THE DRAWING FOR PRIZES, YOU MUST SIGN UP FOR THE SUMMER READING PROGRAM by completing the form below, or contacting us at 620-356-1433.
Prepare to be amazed, prepare to learn and prepare to have fun!