Monthly Archive:
August 2017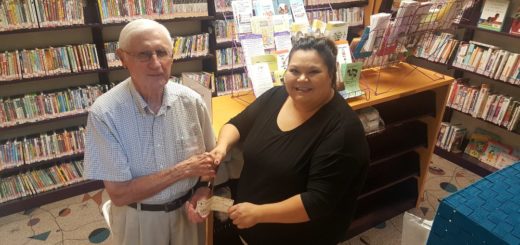 Thank you to the Ulysses Kiwanis Club for their generous donation to the library's Diaper Bank!
Library Policies and Services
Grant County Library
215 E Grant Ave.
Ulysses, KS
67880
Phone: 620-356-1433
Fax: 620-356-1344
Current Library Hours:
Monday - Friday 9:00 a.m. - 6:00 p.m.
Closed Saturday and Sunday

Free Hot Spot
FGCL
Everyone needs friends!
If you have time to share with the community, consider joining the Friends of the Grant County Library. Members help with fundraising, booksales, hospitality and the Grant County Fair booth.
Library Programs
Story Hour: Thursdays from 10:00-11:00 am A fun program for 3-5 year olds. Stories, music, crafts and movies. Sign up in the Children's Department
Kansas Humanities Book Discussion Group: Open to the public. Discussions lead by a College or University Scholar. Come by the library to check out books to be discussed and pick up a schedule.
Ulysses Weather